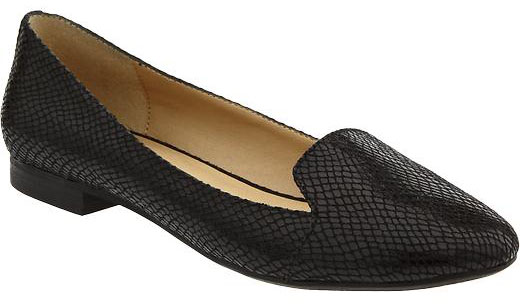 Today's Glam Deal is sleek and sophisticated! A black slip on loafer with a textured faux snakeskin appearance; these classic shoes are perfect with skinny leg trouser pants and a long sleeve blouse. Check out this affordable deal here!
Glam tip: Wearing with a skirt? The shorter the skirt hem line the longer your legs appear and the younger you look!
Don't miss this month's issue of inHer Glam Monthly! Sign up in the sidebar by entering your email address and get glam delivered directly to your inbox!
Like what you see? Then share with your friends and followers by hitting the 'Like' button above and using the social media links below!
Where's your glam? Find inHer Glam on Facebook, Twitter, Tumblr and Bloglovin and stay connected to all things glam wherever you go!