The Curly Fro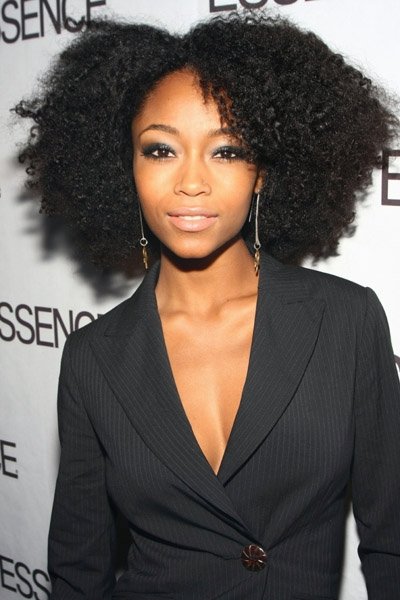 Great for the minimalist, the curly fro can be achieved by braiding or twisting your hair the night before and fluffing in the morning after take down. The key to a perfect curly fro is focusing on creating volume near the roots to give a full and voluminous appearance.
The Rod Set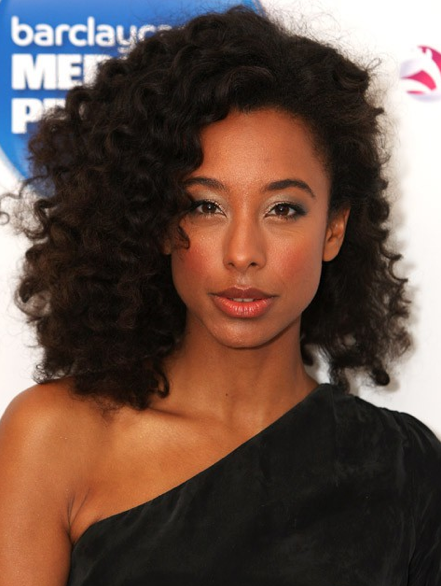 Using flexi rods, create a romantic look full of bouncy curls! Achieve perfect curls by using little manipulation. Pull the front back and add a hair accessory for a sweet touch!
The Updo
Every naturalista knows a perfect updo is achieve by rolling and tucking. Roll the back into a French inspired roll leaving the front out. Roll and tuck the front to the back or side to add a little height. Add an optional hair accessory and voila!
How are you rocking your natural hair this V-day? Tweet us and let us know about it on Twitter and Facebook!
Don't miss next month's issue of inHer Glam Monthly! Sign up in the sidebar by entering your email address and get glam delivered directly to your inbox!
Like what you see? Then share with your friends and followers by hitting the 'Like' button above and using the social media links below!
Where's your glam? Find inHer Glam on Facebook, Twitter, Tumblr and Bloglovin and stay connected to all things glam wherever you go!