Jessica Alba has been showcasing stunning looks on various red carpets this award season thus far, but we're going to focus on something a little more street appropriate. This look on Alba is a great way to freshen up your winter wardrobe while still remaining chic. Check out her stylishly colorful look on today's style board and get the look for less!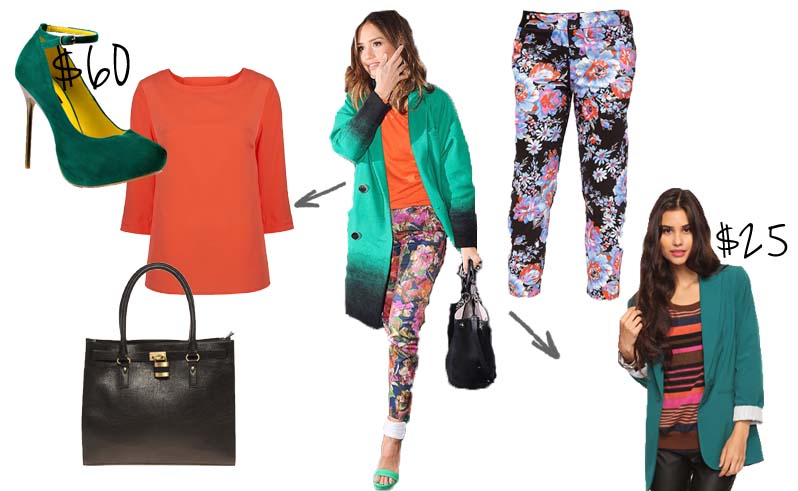 Jacket | Top | Pants | Heels | Bag
Miss this month's issue of inHer Glam Monthly? Sign up in the sidebar by entering your email address and get glam delivered directly to your inbox!
Like what you see? Then share with your friends and followers by hitting the 'Like' button above and using the social media links below!
Where's your glam? Find inHer Glam on Facebook, Twitter, Tumblr and Bloglovin and stay connected to all things glam wherever you go!