Revenge's Ashley Davenport (Ashley Madekwe) is Victoria Grayson's valuable and stylish assistant. Ashley's style is a mix of professional chic and edge. Get inspired by Ashley below and catch her fabulous style on Revenge Wednesdays on ABC.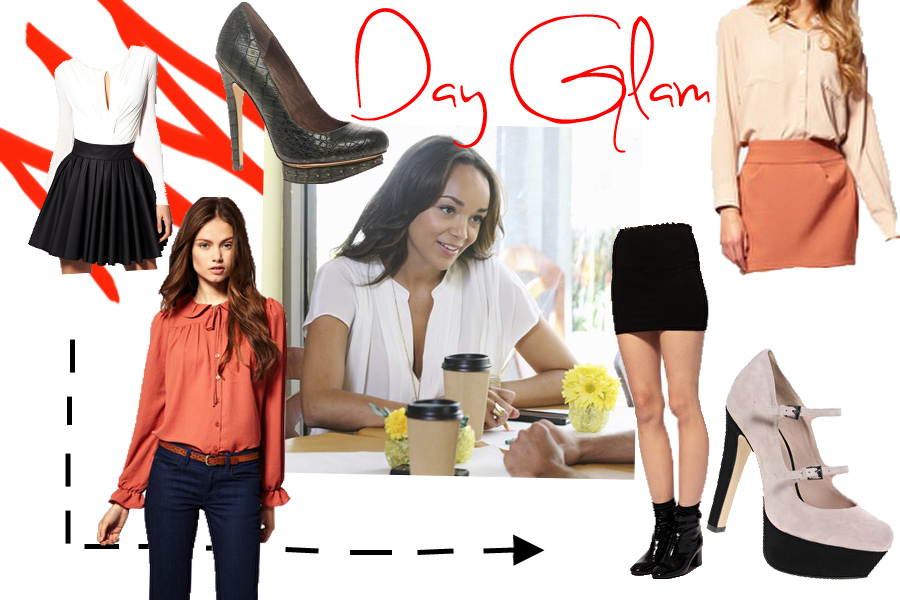 Coral ruffle blouse | White drape bodysuit | Black micro mini skirt | Camel A-line mini skirt | Blush pink suede pumps | Crocodile embossed pumps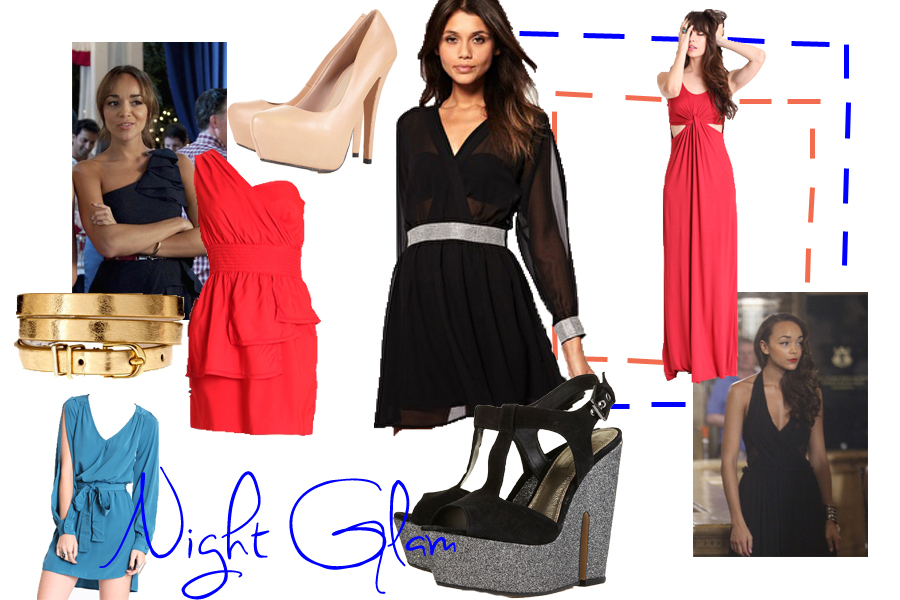 Teal slit sleeve dress | Red cutout front maxi | Black semi-sheer top dress | Red one shoulder dress | Gold skinny belt | Glitter platform heels | Nude pumps
Don't miss December's issue of inHer Glam Monthly! Sign up in the sidebar by entering your email address and get glam delivered directly to your inbox!
Like what you see? Then share with your friends and followers by hitting the 'Like' button above and using the social media links below!
Where's your glam? Find inHer Glam on Facebook, Twitter, Tumblr and Bloglovin and stay connected to all things glam wherever you go!